Uses
Pervin/Perlan is used in a great many ways and, in addition to healthcare, for which it was first designed, it can be found in all aspects of our lives. Every year we learn of new ways in which it has been used by satisfied customers. In short, man and his work have become the best research institute in the world; it is thanks only to those unknown individuals who had the desire and courage to experiment that Pervin/Perlan is used in ways the research workers at the end of the 1970s could never have expected...
Burial services: The fact that Pervin/Perlan decomposes easily and ecologically in the ground means that these properties have made it a material of choice for burial services. It has found numerous uses as a coffin lining, decoration of graves and ceremony halls, etc.
Food industry: Pervin/Perlan is most often used in the food industry for filtering oil for frying potato chips and crisps, for roasting nuts and almonds in continuous-operation filtration facilities; it is used in packaging machines for making tea and tea blend bags (e.g. the Velteko machine), or as a filter in the dairy industry to monitor dried milk.
Construction: Manufacturers of roof underlay diffusion sheeting use Pervin/Perlan as the top absorption layer.
Engineering: In engineering, Pervin/Perlan is used to filter impurities from hydraulic oils and cutting/coolant emulsions in metalworking. In electronics and telecommunications Pervin/Perlan has found many uses in telephone exchange boxes, air-conditioning systems, relay automatics, and anywhere unwanted dust impurities can get into a system. In engineering and the automotive industry it is also used as a packaging material for a variety of highly sensitive plastic and glass parts, where the Pervin/Perlan packaging prevents the goods from getting scratched, or to separate layers of goods stacked on pallets, etc. It is also used in electronics as a separation layer between conductors.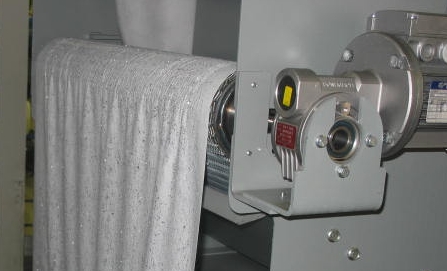 Agriculture: Pervin/Perlan has been used in agriculture since it was first produced, as a gravity filter (catchment filter) during the primary treatment of milk. It is also used as disposable cloth for the veterinary treatment of cattle.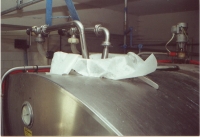 Other uses: Some of the other uses of Pervin/Perlan we could mention are in pedicures, manicures, massage salons, cosmetics, etc. Used in photography to create decorative backdrops, it is an ideal material for masking unsightly walls and ceilings, as a disposable "endless" tablecloth for parties, as a covering material in upholstery and the manufacture of furniture and for general housework, such as washing the dishes, cleaning floors, and many other similar applications.
Thanks to its outstanding absorbency, it was invaluable after the floods of 2002 in helping to dry archived documents of the National Library of the Czech Republic.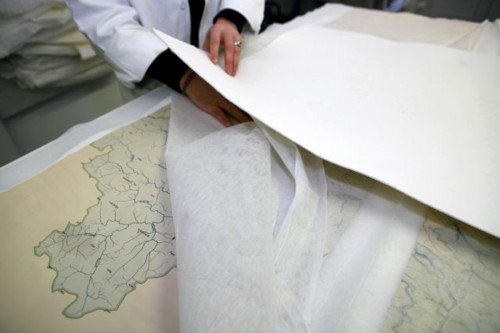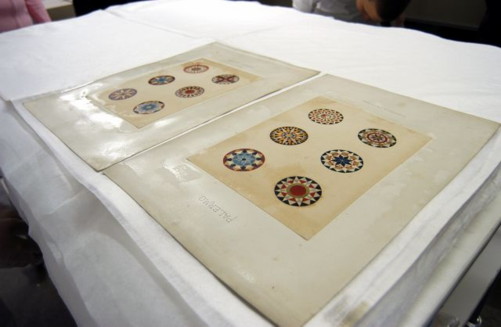 Source: National Library of the Czech Republic